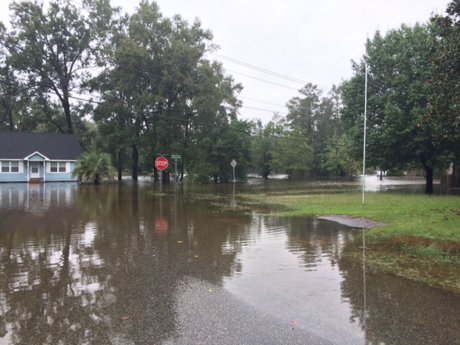 As a native of coastal South Carolina, I have seen several natural disasters affect our state. Hurricane Hazel when I was a small child and Hugo which totally devastated our Garden City family beach house and neighborhood. During hurricane Floyd we saw unprecedented flood waters in my home town of Conway, SC.
Last week we experienced similar devastation with massive amounts of rain. Governor Halley said this was a "1000 year event" with over 20" of rainfall over October 3-4 weekend alone.
Roads were impassable, folks stranded waiting for rescue teams to take them to shelters, and millions of dollars of damage to homes. It was and still is a sad time for many South Carolinians.
Now the county Emergency Operations Center is transitioning to recovery mode. There will be two FEMA Disaster Resource Centers open this week. One located in the north end of the county and the other the south end. Each center will have a FEMA representative and other federal agency representatives to help with assistance. There is help for those with no flood insurance as well as those who need help with temporary relocation. You may use the 1-800-621-FEMA number or the website DisasterAssistance.gov to register.
Aid for individual flood victims:
• 18 months of housing
• grants for replacement of personal property , medical or dental
• low interest loans
• Crisis counseling, unemployment assistance, and legal aid
Aid for county and states effected:
• rebuilding infrastructure up to 75% of the costs
The deadline for most assistance programs is 60 days following the Presidents major disaster declaration which was given on October 5, 2015.
Most of the downtown areas are clear now and the majority of roads are open. However, those living on the river and swamps will be dealing with the mud, ruined homes and impassable streets for weeks to come. I am touched by the outpouring of community support and caring.
My home church Trinity United Methodist church was not able to hold services this past Sunday and their parking lot and grounds are flooded. However, there is is no water in the building and we count our blessings.